Perfect Proposal Ideas
Perfect proposal ideas along with spending their life with a girl of their dreams are what most men want. Even if they don't know how to express it. Hopefully, you have already met the woman who makes you perfectly happy.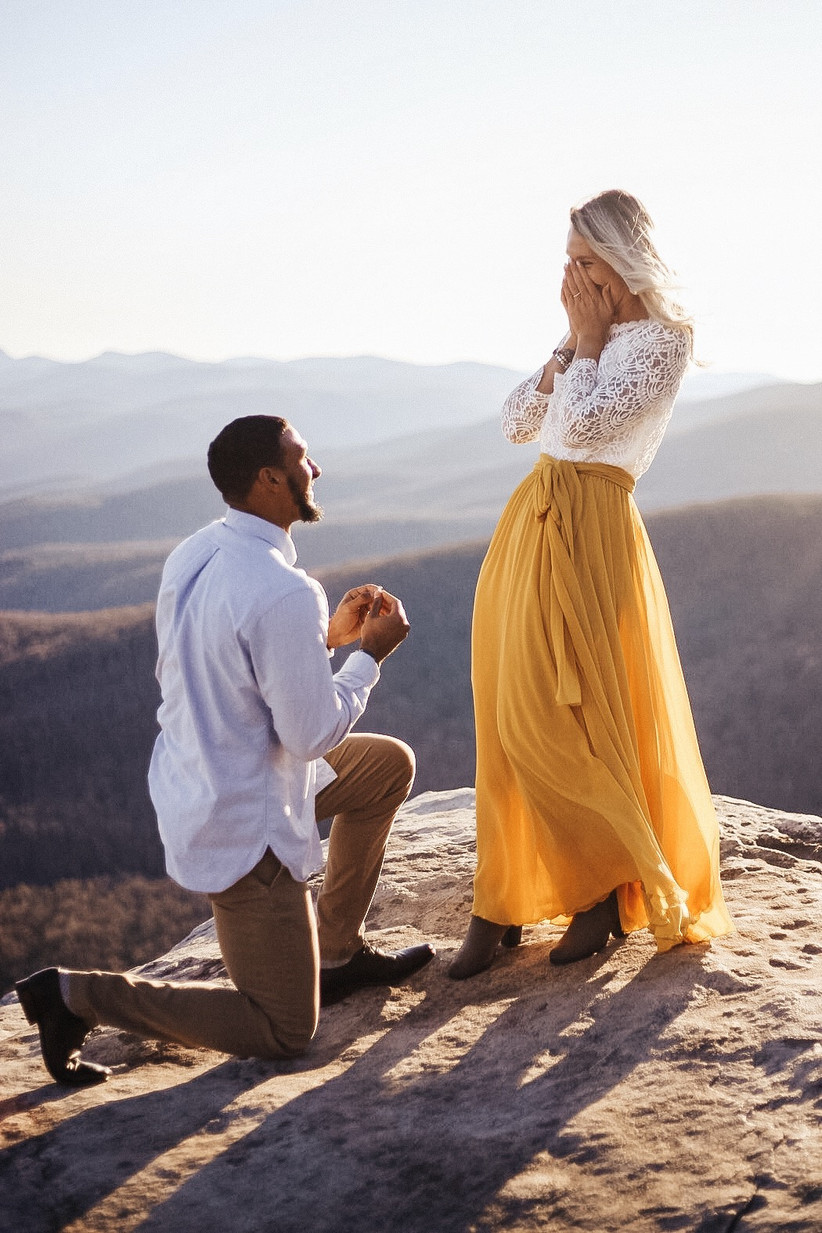 One you cannot imagine the rest of your life without her. The proposal is just the start of all of your wedding planning.
Now, all there is left to do is listen to Beyoncé and put a ring on it. This is an event she will always remember. Try to make it as special and romantic as possible. With so many ring options these days you won't have a problem choosing the perfect one. You can visit the local stores or simply go online.
You can find so many amazing offers, such as the diamond collection by Moon Magic.
Now, depending on the type of lady you are dating you can opt for an outdoor proposal. Maybe even a cute, artsy, romantic, original or funny proposal ideas from the groom. Maybe she is a type of girl who always cries when a guy is proposing in the movie.
Then she is probably always sending you links to articles with amazing proposals ideas. You may need to step up your game. Not to worry, here are several ideas that will help you figure out how and where to get down on one knee.
Three Proposal Ideas
Outdoor proposals ideas
Are you and your girl always on the move and you hate being stuck indoors? Then outdoor proposal ideas might be a good option. Love hiking and you have conquered the top of a local mountain several times already? You can organize a picnic at the very same top and hope that the combination of a breathtaking view.
The endorphins will make her say yes. If possible, you can also organize a hot air balloon ride.  Make sure it is a private ride.  Achieve the same effect without breaking a sweat.
In case she is an old-school girl, beach proposal ideas can be the thing that will knock her socks off. You can try to make it a little bit more original by hiding a ring in a clamor in the sand.  Just mark the spot properly or you will find yourself in a very awkward situation.
Maybe her dream is to go to the top of the Empire State Building or see the Hollywood sign.  You can organize a trip and surprise her on several levels. Of course, you don't have to go far to make a grand gesture.
There are surely some iconic landmarks in your area. They could make for a great backdrop for romantic proposal ideas.
Creative perfect proposal ideas
It doesn't matter if you don't know how to dance, your painting skills are nonexistent and your singing makes the dogs howl.  You can still organize artsy perfect proposal ideas. You can give her a photo album that includes pictures of important moments in your relationship.  Leave an empty space with a label that says "Our Engagement".
You can also take a local art class and paint those four words on your canvas. You can also make a deal with a caricature artist who draws portraits at your local theme park. Ask your girl to pose for him.  When he turns the picture around. She will see a drawing of herself and you kneeling next to her with a ring in your hand.
Of course, while she is focusing on the picture you should actually kneel.
Perfect proposals with everyone involved
When you have helpers, there isn't a type of proposal you cannot pull off. You can organize a scavenger hunt with your friends where the final clue will be a ring for her.  You can tie a ring to your dog's collar or have your loved ones hold up a sign with your special message.
We hope that these suggestions will help you plan the perfect proposal and give your girl a memory she will never forget.