One of the most thrilling times of your life will be your wedding day, as well as your honeymoon night, celebrating that moment when you finally find that special someone. Once the excitement of the big day is over.
When the stress and nerves calm down and you can finally relax, it's time for the next adventure.
You may be spoiling yourselves with a luxury Caribbean getaway or staying at home in equally exquisite Spa resorts. No matter what holiday you've chosen, you're sure to have the most special night you'll never forget.
Honeymoon Night
Here are some amazing steps to take in preparation for the perfect honeymoon night.
Honeymoon Night Gift
After the chaos and excitement of the day being over present her with a gift she will truly be blown over with. Give her a Dreamlines sketch of her wedding dress, your suit, bouquet and so much more. 
Give Her The Perfect Gift… Buy Now!
Self-care
First and foremost, you have to be looking and feeling the best you ever have. Take some time to prepare yourself, whether that means you're off to a salon or doing it yourself with stay-at-home treatments. Take a long bath or steaming shower, leave your skin feeling silky smooth and then moisturize with some fragranced lotion for a sexy subtle scent.
You'll be left feeling refreshed, energized, and ready for the long night ahead.
Honeymoon Sex – Setting the mood
To achieve a wonderfully romantic evening – amazing honeymoon sex, setting the mood is crucial. If you're staying in a luxurious hotel then complimentary champagne may already be at your bedside. Complete the sensual feel with mysterious dimly lit lighting, some scented candles dotted around the room.
Why not take it to the next level with some classic rose petals scattered on the bed?
Music
Creating the right vibe can be tricky when it comes to picking the perfect music. Stick to brooding, slow jams to create a sensual atmosphere. Throw in a few of your partner's favorites, proving they comply with the theme. In addition, make sure you add enough songs to the playlist, so it doesn't run out!
Lingerie
Arguably the most important detail of the night is the luxury bridal lingerie. For a classic, timeless look stay with either white, ivory or cream with beautiful silk or lace detail. Remember this is one of the biggest nights of your life, so experiment with your look for amazing honeymoon sex.
You don't have to play it safe with a two-piece and a garter, why not switch it up with a babydoll or sheer robe for a premium feel to your evening.
Accessories
You can never go wrong with a few night time accessories. Other than the classic kimono's or sheer stockings, you can be daringly bold and discover your deepest desires like never before. Try out a beautiful lace mask for a playful night or indulge in a leather bondage harness to add another surprising element to your look.
The Next Day
The morning after your honeymoon night will feel surreal. You'll be taking in all the events of the last few days and of course, reminiscing on your most perfect honeymoon night. Relax in your men's luxury loungewear or premium silk robe so you can lounge around in comfort before you get ready to explore the area.
Breakfast in bed is a right of passage on your honeymoon, after all.
A sketch of the dress and suit
Wedding day gift exchange and wedding guestbook idea.

Slightly Less Expensive Alternatives to a Honeymoon
For most newlyweds, their honeymoon night is almost as anticipated as the big day. But couples on a budget may be struggling for ideas. There's no need to worry, there are plenty of alternatives to a honeymoon that won't break the bank.
This means you can spend more on the main event, while still having something to look forward to once it's all over.
Honeymoon activities are always last on the list. You've done the whole white dress, fancy tux, and oversized wedding cake thing. You've danced the night away to the cheesiest of wedding songs that make you groan. You laugh all at the same time, you've eaten too much food and you've wondered why you didn't bring flats to soothe your aching feet.
Now it's time to pack up the wetsuit, jump on a plane and jet off on a much deserved holiday! To make things even easier for you, we've decided to pull together a list of five things you have to do on your honeymoon.
Attend an Event in Style
If there's something you love to do as a couple, like watching sport or listening to music, why not attend a concert or a match with luxury tickets? Events like the Open Golf Championships are good fun and have a relaxed atmosphere.
If you want to make your day really special the Open Golf Championship hospitality provides a luxury three-course meal and first-class travel.
You'll be well looked after with drinks and refreshments throughout the day. If you choose to go to a concert or sports match you could book a luxury box to make sure you have the best view.
Staycation On Your Honeymoon Night
You don't have to go abroad to have an amazing honeymoon. Why not book a local weekend away or visit somewhere new in your city. Last-minute deals can usually be found online a few days before. Taking the time to explore somewhere as a couple is just as enjoyable at home as it is abroad.
If you love the outdoors you could even go for a camping trip, low cost but just as fun! If your budget is really tight, try making your home a holiday destination. Decorate with romantic candles and cook your favorite meal together. Good food and good company are all you need.
A Day Out
Have an amazing day out together as a couple. You can really go all out as the cost of one day won't come anywhere near the price of a week away. This can be really personal as it will reflect what you both love to do. Try these suggestions if you're stuck- a hot air balloon ride, going to a theme park or visiting a new city and going for a fancy meal.
Learn Something New
Sign up for a class and learn a new skill together. Whether it's cooking, yoga or perhaps something artistic, doing something different is a fun way to start your new life as a couple. It doesn't have to be a one-off occasion, why not book several classes throughout the year so you have something to look forward to?
Designed by Freepik
Tick Something off Your Bucket List
If you haven't already, make a joint bucket list and then pick something to do from it. Completing a lifetime goal can be expensive, especially if you want to go for something extreme like a skydive. But if you choose the right goal, you can still keep the costs much lower than a week away for a honeymoon night would cost.
Plus, who can put a price on making a memory that will last you a lifetime?
Visit a Spa!
This might be a given, but one thing you have to do when you go on your honeymoon is to go for a couples spa day. A honeymoon night is all about togetherness.  Spend a relaxing day together than with a few spa treatments? Honeymoon activities are key.
You can shun away from any lingering physical shyness or discomfort. Get to know each other just that bit more! If all else fails, think of it as a treat you can both enjoy together. It's an escape from the stress of wedding planning and everyday life.
You deserve the relaxation! So take full advantage and make the most of the rejuvenating treatments a spa has to offer.
Watch the Sunrise or Sunset
Watching the sunrise or sunset together is one of the most romantic things a couple can do. Where better to do such a breathtaking activity than while you're on your honeymoon night? You can talk, you can sit in comfortable silence, you can hold hands, cuddle, lay on a blanket or enjoy it from your balcony – the freedom is yours.
All we suggest is you make yourselves comfortable and bask in the glorious view and the knowledge. You've finally tied the knot and are ready to start your new life together with honeymoon activities you both will love.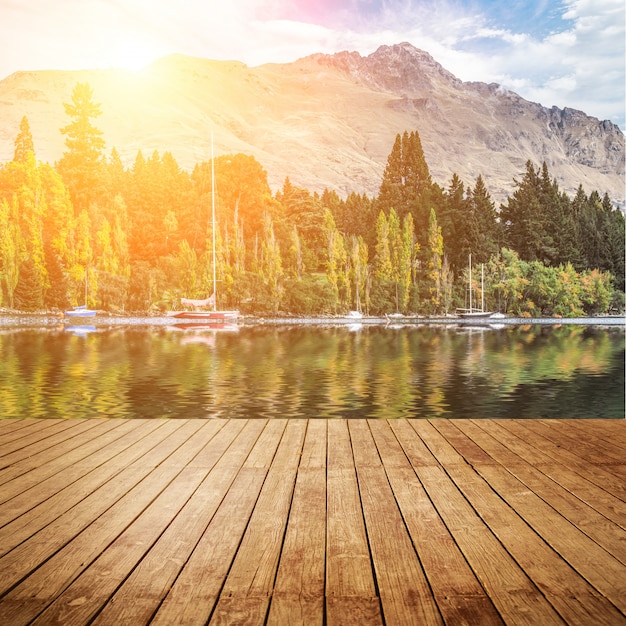 Designed by Freepik
Do Something Spontaneous
Honeymoon night activities are mostly a once in a lifetime thing, so get everything you can out of it! It might be tempting to sit at the hotel all week, basking in the sunlight and tanning yourself four shades darker but we really do suggest getting out and doing something completely new.
Whether you try kitesurfing or just go for a drive and end up somewhere completely unplanned, you'll always remember the spontaneous things more than anything planned! Even if it all goes wrong, at least you'll both have something to look back on and go "We did that together." Honeymoon activities need to be fun.
Go Dancing!
It can be so easy to get wrapped up in the serious parts of life that we completely forget the simple things. Whether you go out, find the hotel's entertainment hall, or you simply spend the night in your hotel room with your favorite songs, shaking off the seriousness and dancing the night away can do you both a whole world of good.
Honeymoon night activities can be romantic. It's simple, it can be completely free to do, and it can work wonders to bring the two of you together.
Do Something You Both Love
Between all the unfamiliar territory and spontaneity, it can be nice just to do something familiar – and we suggest you do just that. If you know that you both like swimming, or you're both fans of hiking, go and do it! As fun as it can be to do something new, doing something you know you love to do together.
It can create a sense of comfort and togetherness while even potentially reminding you both exactly why you fell in love in the first place!
Whatever you choose to do while you're on your honeymoon, the important thing is to enjoy it. From sitting by the pool to spending the entire week exploring your destination, there is so much you can do, as long as you do it together.
Honeymoon Flight Tips
Let's break down what the most important things you should bring with you, especially if you have to take a long flight in order to reach your honeymoon destination.
A Travelling Pillow
If your honeymoon flight is more than 5 hours long, chances that you will want to sleep on the plane are pretty high and we all know how uncomfortable those seats can be, especially if you're not traveling in first class.
In order to overcome this, you should always bring a traveling pillow with you that is comfortable enough for you to sleep and relax during your flight. This might sound like a stupid thing to bring with you, but in the end, it's essential in order to arrive at your destination without being sore or tired.
Some Sort Of Entertainment
With long flights, there are usually lots of different movies to choose from on the infotainment screen of your seat, but there is a chance that you won't like the options, especially given the fact that the variety could be old or simply not your cup of tea.
That's why you should always bring your laptop or tablet with you, and maybe plan the entire "honeymoon movies list", in order to enjoy your time together, even if you're sat on a plane.
A Comfortable Outfit
When boarding a flight, you should always have comfort in your mind, especially if it's a long one. Picking out some comfortable men's streetwear clothing will give you the relaxed if without being restricted by jeans or a shirt, given the fact that flights are usually pretty cold, having a hoody always helps.
Trainers and tracksuit are perfectly fine, and you will be able to sleep in them, at the same time.

To Conclude on Honeymoon Flight Tips
Flying can be a stressful experience, especially since the first-class comfort is not something that everyone can afford. By following these simple honeymoon flight tips, you should be able to reach your destination ready to enjoy the best travel experience of your life after your wedding day.
Beth Pembrook is a fashion and lifestyle writer that loves focusing on the summer's side of writing. She works closely with Jameson Carter, where she receives a lot of her inspiration for writing about fashion, holidays and a luxury lifestyle.
Honeymoon Destinations
Let's see what the best honeymoon destinations are for incredible honeymoon experiences for you both.  If you think that your wedding was stressful to plan, then you still haven't thought about your honeymoon destinations. Given the fact that you want a travel experience that you won't forget for the rest of your life.
Picking the right destination will be the key. First of all, you want something with beautiful sceneries, a romantic and intimate setup that also gives you time to relax and not think about anything else.
Bora Bora, Polynesia
Do you know why "I wanna leave everything and just go to Bora Bora" is so recurrent in movies? Well, because it's an actual paradise: with crystal clear water, colorful fish and incredible scenery, it's pretty easy to understand why it's constantly voted as one of the best islands in the world.
If you're planning on going, bring your hats with you, the weather is boiling hot there!
Venice, Italy
There is literally nothing else like Venice in the world. A city that is renowned for Gondole and great food is also the most romantic place you can pick for your honeymoon destinations. Regardless of the fact that it's pretty expensive, it's also incredibly worth it. Ciao Bella!
Santorini, Greece
Santorini is one of those places in which it's almost impossible not to say "Woah" once you see it for the first time. Renowned for her whitewashed villas, Santorini is a great pick for the honeymooners who want a small, intimate and romantic place, with a great seaside.
Aruba, Antilles
Also known as "The Happy Island" or "The Flamingo Island", Aruba is the proper definition of "Caribbean Sight", with white sand, crystal water, and colorful vegetation. Enjoy the sun while having a drink with your loved one there, it will be the greatest experience of your life after your magical wedding day.
Beth Pembrook is a fashion and lifestyle writer that loves focusing on the summers side of writing. She works closely with Societe Noir, where she receives a lot of her inspiration for writing about fashion, holidays and a luxury lifestyle.
Wedding Night Sex
Fun and sexy honeymoon ideas for amazing wedding night sex. A honeymoon full of adventures, activities and being one is so key for having an amazing honeymoon.