Getting married is the most exciting time of your life but having wedding destination ideas is something to really enjoy and have fun with.  Most of us have places that hold personal significance but some seek somewhere which will help them to create new memories.
Destination weddings are the perfect chance to do this, creating lasting memories and giving you the chance to explore somewhere new. Here are some of the best locations to get married in America. Remember, before you travel anywhere you'll need to complete your ESTA Visa application.
Destination Wedding Ideas
Florida
For a stunning beach wedding, Florida is the place to be. You'll be blessed with incredible weather and endless stretches of sand. Florida is up there with the Caribbean and Mexico for perfect beach wedding destinations but it is a much cheaper alternative for you and your guests. Plus, Florida has so much more to offer- there are famous theme parks, sprawling golf courses and luxurious shopping centres. So you won't need to travel anywhere else for your honeymoon! Some of the top destination wedding ideas in Florida for weddings include Miami and the Keys.
Napa Valley, California
California might be known for its wild nightlife and celebrity spotting opportunities but the valleys have unreal scenery. Imagine getting married against a backdrop of rolling hills and sprawling vineyards. Not only will your wedding photographs look incredible, you and your guests will be able to enjoy some of the best food and wine in America. The local towns are charming, perfect for slow afternoons exploring the boutique shops.
New York
A couple that is looking to go all out should consider New York as their wedding destination ideas as a top choice. The city is famous for being larger than life and has something for everyone. Whether you're looking for a luxurious venue in one of the cities world-famous hotels and ballrooms, or a romantic outdoors affair in Central Park you'll find what you need in New York. Plus, there is plenty to do and see once the big day has come to an end, good food, famous landmarks and unbeatable shopping.
Arkansas
If you're looking for a gorgeous outdoors wedding, consider Arkansas. Known as the Natural State there are a huge range of venues surrounded by stunning scenery, including beside the shores of Lake Ouachita or in the middle of an ancient forest at Garvan Woodland Gardens. If you're feeling adventurous there are venues at the top of Mount Magazine! For a traditional, rustic wedding Arkansas is perfect. If you'd prefer to be in the city, there are also some modern venues to be explored in Fayetteville and Little Rock.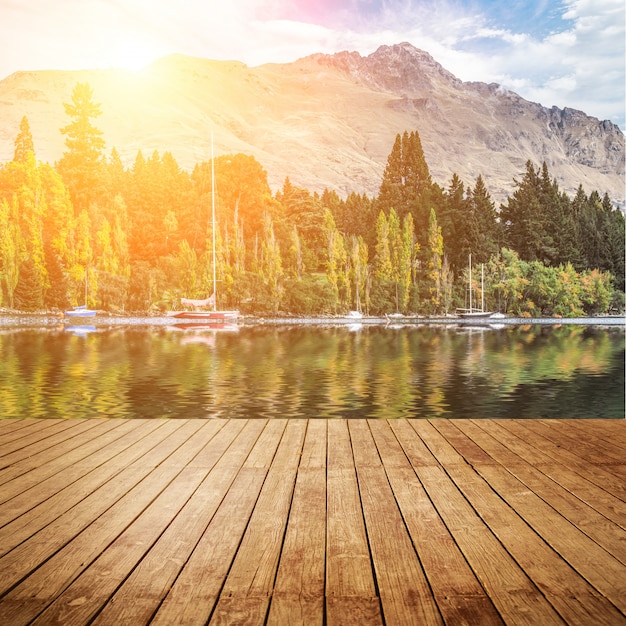 Whatever your preferences for your wedding are, you'll find something to suit your needs in America. There are also no shortage of wedding planners, florists and caters across the US to help make sure your big day is as perfect as you have imagined it. Remember, it's always a good idea to visit in person before if you have the chance.
Have you been invited to destination weddings? These types of weddings are very exciting, but also require a special type of budgeting and planning on the guests' end. Let's dive into some tips and advice for attending a destination wedding.  If you're one of those lucky invitees, you're prepared to make the most of the entire experience.
Destination Wedding Ideas To Make It Perfect
Get the details
The first step in attending a destination wedding is to get all of the details about the big day. Where are you going? How long are you going to stay? Did the couple book blocks of rooms already? Are there wedding package deals that they have access to? How many others are going, and what are they doing?
It can be stressful planning a trip on your own, not to mention according to someone else's plan, so make sure you have all of the info ready to go as you sit down and make arrangements for travel and accommodations. If you're not sure when to expect the info, check in with the couple to see if they have a website, registry or checklist created.
Many couples use sites like Zola that provide such features and allow them to communicate important details with the guests.
Set your budget
It can get pricey booking a flight and stay at a hotel. You also have to remember that it doesn't stop there for your wedding destination ideas. You'll have to find places to eat before and after the ceremony and reception, and probably want to stay entertained during downtimes. Prepare a budget to follow, so you have an idea of how much you want to spend and where.
Look for deals
As soon as you get all of the info on the wedding, book all of your flights and rooms as soon as possible. Booking early will save you money and give you peace of mind. Vegas.com is a great example of a website full of not just flight and travel deals to Vegas, but with tips for being in the city. As the wedding capital of the world, this might be a choice for your newlyweds.
Plan the perfect outfit
Chances are, the weather and setting of many destination wedding ideas are going to be different than where you currently are, so plan accordingly! You can figure out what to expect for the season. You can plan for both indoor and outdoor settings, so that you're covered under all circumstances.
Find a meaningful gift
Last but not least, you need to bring the happy couple a wedding gift for their big wedding day. When it comes to destination weddings ideas, couples often cut down their guest list. They try to include only their closest friends and family. It is a special honor to be invited.  Get them something unique, personalized and special for them to remember the day. Dreamlines wedding gifts are an amazing idea, especially for the couples that already have everything and you want to get them something they wouldn't think of!
How To Look Good During Wedding Season
For some people, wedding season is the best time of year – love is in the air, the sun is shining and their anticipating the perfect outdoor summer wedding. For other people, however, this is the time of year that calls for a lot of pressure. Primping, preening, pruning and everything else is on the agenda if you want to look good during wedding season. If you've got a few weddings to attend and you're dreading the photos and videos and everything else, here are some tips on how to keep cool and look good.
Cut out the bad stuff & Put in the good stuff
While it might be easier to visit a clinic for fat transfer in London, that's not the lasting way to slim down for summer. All you have to do is cut out the bad and put in more of the good. That means less sugar, caffeine and fat and more fruits, veggies and water. You won't have to stave off cake forever, but if you're looking to fit into your outfit a little better or work up the energy to dance all night long, a few diet changes might be in order.
Designed by Freepik
Get lots of sleep
While it might be difficult to get to bed on time when you've get wedding rehearsals and receptions going on all the time, make sure you get to bed early when you can. Getting enough sleep helps you fight those cravings for fatty and sugary foods that you might be feeling and helps your body heal, keeping your body and mind refreshed and healthy. Plus, dark circles are not an accessory you want to be wearing in your next set of wedding photos.
Designed by Freepik
Get one really great pair of shoes
If you're going to more than one wedding you're probably expecting to have to buy yourself more than one pair of wedding day heels. You can spend ages picking them out and pay out the nose to get them, but in the end they end up in your purse they hurt just too damn much to put on. Don't let this happen to you. Rather than waste your money buying several different pairs of painful shoes, buy for yourself one amazing pair of comfortable shoes that go with everything. A simple pair of comfy black heels can go a long way, and you can certainly save yourself from stumbling home in your bare feet if you take the time to buy one really great pair of wedding shoes.
Designed by Freepik
Choose the right outfit
Summer weddings can be pretty uncomfortable and the worst thing to happen at a wedding is to turn up to the photo shoot covered in sweat patches. Don't let this happen to you! Wear light fabrics that give you room to breathe and avoid dark colours. Keep it light in all senses of the word and there's nothing wrong with sneaking some deodorant and tissues to the wedding. You can also keep your outfit really simple and reuse it for all of the other weddings you have to attend. Buy one timeless outfit that isn't likely to be worn by another guest and mix it up with some accessories.
Designed by Freepik
Top Pittsburgh Wedding Locations: Important Considerations Before Choosing One
As they say in real estate, location is everything. The same principle goes to choosing the right venue for your wedding. It will be, after all, the place where one of the most important days of your life will happen.
Selecting a wedding venue is one of the most crucial steps in wedding planning because it would set the tone for your wedding. It depends on the style you want: a traditional wedding would make sense in a church or a cathedral while some brides want to have a beach wedding.
Top Pittsburgh Wedding Locations
There are plenty of options to choose from. It may seem daunting once you start truly thinking about the place where you want your dream wedding to be. However, don't be disheartened since we have some tips to help you filter through the top Pittsburgh wedding locations and find the best one.
Plan your budget first
Weddings may cost money but you shouldn't have to break the bank for it. Before you go about choosing your wedding location, you need to determine how much you are willing to spend for the entire event. Provide a general budget for the place and stick to it. Don't torture yourself with a $10,000 wedding venue when your budget is only $5,000. There are a lot of top Pittsburgh wedding locations that are affordable yet flexible enough for your vision. A Fairmont Hotel wedding (Pittsburgh) is ideal for both intimate and extravagant receptions.
Create a spreadsheet
Organize your research by putting the venues you like in one place. Bookmarking their websites is fine and all, but you would waste time going through all the bookmarks again and again. Having a spreadsheet would allow you to filter according to location or price or the maximum number of guests that the place can accommodate. Some details for the columns could be:* Name of the venue
* Address
* Capacity/number of guests allowed in the place
* Type – If you are still unsure of what kind of wedding you want, you can place the type of venue such as hotel,
   outdoor, or restaurant. There are also historic Pittsburgh buildings that can serve as an excellent wedding
   photo backdrop.
* Layout – Take note if the space provided is enough for the different parts of your wedding, such as the
  ceremony, photo booth, cocktails, reception, etc.
* Caterer
* Parking/transportation
* Rates
* Website link
Ask your priority vendors/suppliers
Priority vendors or suppliers are the people that will help make your dream wedding happens, such as your photographers and event stylist. Ask them for their recommendations like the places they enjoyed working. It's fairly certain that they already have a list of these venues. Plus, they would find it easier to take beautiful photos or create a magnificent backdrop for you if they are already familiar with the place.
Check reviews online
Nowadays, it's easy to look up a venue and find out other people's experience with it. Make sure that you visit all the platforms available to get a clearer view of the quality of service provided by the place. Do your research before visiting the location so you can be ready with the questions you have or be aware of the red flags.
Have a personal look
Visit the venue yourself to see whether it aligns with your wedding vision. Can you see the space where your ceremony will be held? How about your cocktail and reception areas? Are there any scheduled renovations happening before, during, or immediately after your wedding day? Ask the attendant with your honest and specific questions.
You should never settle for less when it comes to your big day. If you don't feel comfortable at all with the place, then check out the next one on your list.
What to Consider When Hiring Houston Reception Halls for Your Wedding
According to The Knot. choosing a wedding reception venue is perhaps one of the most important aspects of your wedding. A wedding reception hall that is a fit for your tastes will help accentuate all the best aspects of your relationship, and the next step in the journey toward your wonderful life as a couple. As such, these considerations when hiring Houston reception halls for your wedding can be of great help to you:
Consider the Space
This might be a bit obvious, but spacing is an extremely important part of choosing your wedding reception venue. This is especially true not just if you have invited a lot of people to your wedding, but more so if you're aiming for thematic aspects of your reception.
Consider a wedding reception venue that is big enough to accommodate all the people you've invited. A wedding reception hall can quickly fill up when all your guests arrive, especially when the essentials arrive such as the bar, buffet, chairs, and tables. This isn't to mention the need for your guests to have room to move around as well.
Try to attend another friend's wedding and see just how they organized their own reception. This works best if the reception venue is just as large as the one you chose. This helps you get an idea how you can arrange for your own theme to fit the reception.
Consider the Theme
Another important consideration of hiring a reception hall for your wedding is how adequately it fits the theme of your celebration. Weddings aren't all just "whites" and "blacks" and people in gowns and dresses. Proper consideration in terms of how your venue fits your theme can greatly enhance the impact of your venue to your wedding, and vice versa.
For instance, based on your theme, try to figure out how all the reception hall areas work in your reception. There should be places in the venue where guests can dance, mingle, drink, and eat. Try to see yourself in the eyes of your guests and imagine just where can you move around in order to make sure you get all your needs met.
Imagine a streamlined flow of movement around the reception without much movement. Try to make sure places with food and drinks are easily accessible, and the bar and dance floor are easily accessible as well.
Consider the Locale
According to Huffington Post, Houston is home to a couple of attractions such as the Space Center Houston, the Houston Museum of Natural Science, the East Beach in Galveston, The Menil Collection, and Houston Zoo. Houston is filled with exciting places to visit, with a lot of thrilling options for you to choose from. When hiring a Houston reception hall, consider its accessibility to any of these locations you'd also like your attendees to visit.
In fact, Houston offers a lot of options for travelers to have fun whatever their interests are.
You can even consider organizing a tour or a party afterwards in any of these locations. Make sure there are hotels near your reception hall of choice, so getting there and other Houston spots can be easier for your guests as well.
Getting around Houston isn't always about visiting museums or going to zoos, which are already wonderful on their own. If you're looking for another brand of excitement, consider beaches, water parks, and eateries around the area as well.
When choosing a reception hall, consider the privacy it offers as well. Sure, you may choose a hall that is privately situated, but try to consider the entire venue past the reception hall. If you're in a relatively crowded area, are you comfortable with the idea of people seeing you in a gown while they are eating or walking around? Likewise, if you're in a very private area, are you comfortable with the idea of the occasion being almost too private?
Choosing to hire a Houston reception hall for your wedding is only half of the process – actually getting one can be a bit trickier, as there are a lot of factors to consider. Not only do you have to consider your overall theme and your intended appearance as a whole, but you have to factor in Houston as a location in and of itself. Not all places in Houston can match your wedding preference, but a lot of places in the area sure can. You certainly can't have "everything" go your way, but you sure can make everything work depending on your budget, your tastes, your theme, and what the reception hall can offer.
Finding that intricate balance between these factors can make your reception halls Houston an unforgettable setting for your wedding, so choosing one properly is an important part of this process.
Helena Carr
Helena Carr writes for Azul Reception Halls Houston as a contributor, where she gives her articles a unique spin that will surely entertain readers. As someone who likes to organize events for her peers, Helena knows just how things work in the events department, and this is something she brings to her pieces. Helena loves singing, and she often serenades her peers during her breaks.
Wedding Destination Packages in Montego Bay
This is a sponsored post. Funds help pay for my website and other fancy fees to keep Dreamlines running smoothly.
The island of Jamaica has always been a very picturesque landscape. Ranging from white sand, clear waters, and a blue sky, the romantic essence is very evident within the confines of the Caribbean shores. Having a destination wedding in Montego Bay in particular, is one of the most popular picks of adventurous couples who wish to have an unforgettable location for their special day. Wedding destination packages in Montego Bay provide not only a beautiful beach wedding, but also a bustling nightlife great for the after party. It is important to consider that aside from getting the perfect white dress, cake, and set up, the wedding location is of utmost priority because it is the basis of what the ambience of your wedding will be.
Montego Bay is not only ideal for newlyweds. It can also be the perfect place for married couples to renew their vows. I guarantee that it will be just as special as the first time you said "I do." For those who just want to settle down, relaxing along the shores, an excellent cuisine, and top resorts are one of the available great anniversary gifts offered by wedding packages in Montego Bay. You are definitely going to find the best place that suits your demands due to the number of things to do that Montego Bay offers. Below is a list of the best wedding packages that you can get by simply availing of their services.
Wedding Destination Packages
Hyatt Ziva Rose Hall
Carrying the iconic "Hyatt" in their name, this resort offers you various activities that you and your guests could do which will make the experience more unforgettable. The places to get married range from a barefoot beach wedding, grand ballroom, or terrace venue. Inclusive of this wedding package is the entry level of ten guests and six people in room occupancy. Hyatt Ziva Rose Hall is also well known for having great jerk chicken sausage which is served fresh at the JerkZ shack on one of their beach fronts. You may also avail of their spa services and complimentary wine that is included in the package as well.
Secrets St. James Weddings
Known as the most romantic hotel in all of Montego Bay, Secrets St. James provides the best backdrops for wedding pictures. The gazebos are overlooking the Caribbean waters, which you will be able to venture with Catamaran boats. It is important to consider the fact that the sellout for this hotel is also very high, and could be quite difficult to book since only 3 wedding ceremonies are available per day with 5 possible venues. It would be best to book it months in advance. Getting hitched here will provide you with an all classical styled wedding surrounded by crystal waters and a pristine beach. Other inclusive perks available in this package is a breakfast in bed, spa treatment, and free dinner.
Royalton White Sands
If you are looking for a completely tropical wedding destination ideas, Royal White Sands has the most ambient resort in terms of decorations and surroundings. Their customer service is unrivaled as they make sure to treat their guests' needs as their top priority. If you prefer to have all your activities done within a single destination, Royal White Sands offer various amenities that won't require to leave the premises. Guests of any age are guaranteed to enjoy the location since there are available offers such as beaches and water parks, which makes this a family friendly place. The staff will set up your wedding for you and will make sure to assist both the bride and groom in getting ready for their wedding day.
Iberostar Grand Hotel Rose Hall
For the party goers out there, Iberostar is without a doubt the best resort when it comes to throwing a party. Best known for their exciting and vibrant nightlife with on-site dance clubs, you are sure to encounter many people since there are 15 different bars to go to. Iberostar Grand Hotel Rose Hall is perfect for couples whose guests are mostly under 30. This is inclusive of a la carte restaurants and a lazy river. The location is quite secluded, so if you wish to stay mainly at the resort over the course of your stay in Montego Bay, you will not have a problem choosing Iberostar as your wedding destination. 
Breathless Montego Bay Weddings
This may be an adult only resort, but it is still popular due to the view that it provides. A solemn ceremony can definitely be ruined when you have children in your wedding. An adults-only resort will guarantee that your once-in-a-lifetime experience will not be marred by crying, messy infants.
 The unique factor from Breathless is inclusive of being the only rooftop bar found in Montego Bay, allowing you to have a drink with friends while at the same time enjoying the view which overlooks the beachfront. A grill, palapas, and waiter service are inclusive of staying in the resort, allowing one to be able to relax and enjoy more. Wedding couples will also receive exclusive deals such as a spa, romantic oceanfront dinner, and private terrace with a jacuzzi.
   Availing of wedding destination packages is definitely the best decision to make when deciding on a wedding destination. It is important to seek out deals that will allow you to make good use of the money that you are willing to spend, while at the same time ensuring quality experience. It is best to have the assurance that there are people who are already knowledgeable in setting up a wedding event, while you get to relax in their spa facilities or beaches, knowing that everything is being taken care of.
So if you are either planning a wedding or renewing vows for your anniversary, wedding packages in Montego Bay offer a wide variety of top rated locations that cater exactly to what you need. However, keep in mind that many others would also like to experience Montego Bay's unique beach wedding experience, so you have to book as early as 6-12 months in advance in order to reserve a date, rooms, and wedding venue of your choice. The resorts are very communicative so you are guaranteed a response within 24 hours.
What to Consider When Choosing Your Wedding Venue
If you are a recently engaged couple, one of the biggest decisions you will have to make about your wedding day is choosing the venue. The reason this is so important is because it will decide your overall budget, vendors, décor and even the attire for the big day! With this in mind, take a look at some of the tips below so you know what to consider when choosing your wedding venue.
Wedding Venue Budget
Without a doubt, one of the most important things you need to take care of when choosing your wedding venue will be figuring out how much you are willing to spend. The cost of the venue is likely to be the biggest outlay for your wedding day, so this will decide how much is left for you to spend on the other aspects of your wedding. It is also important that you decide on your budget before looking at wedding venues, as you may find one that is your dream venue, but you may not actually be able to afford it – which can be really heart breaking!
The Number of Guests
When you are choosing the venue for the wedding, it is imperative that you consider the number of guests you want to invite. This will decide the size of the venue required for the day, and will also let you know how much you will need to spend on catering and seating. The best thing to do is to plan for more guests than you may initially expect to invite, this way if there is anyone you may have forgot they will still be accounted for on the day.
The Type of Venue
The type of venue you choose is important in shaping the atmosphere of your whole wedding. Whether you are considering wedding venues in Manchester or Dubai, there will be a whole variety of venues which range from traditional, to modern, to outdoor tents. The best way to decide on your wedding venue is to choose something which feels naturally homely to you. For instance, if you live in a home which has a garden that you would use for parties – then it could be a good idea to have an outdoor venue with a big tent.
The Lighting
This is often an aspect of the wedding which is easily overlooked, but when looking around the venues, you will want to make sure that there is good lighting. The reason behind this is the fact that poor lighting will mean your photographer will struggle to take enough high-quality pictures. Of course, wedding pictures are one of the main ways you will look back and remember the big day – so it is important that these are a good quality.
Try Choosing Somewhere Meaningful
Many engaged couples will have a location which is very meaningful to their relationship. It could be the first date, first kiss, where they met or where the question was popped, but all of these locations can become very sentimental to the couple. If any of these milestones happened in an area large enough to hold a wedding, this can be a fantastic choice for the venue. It can make the day be more about you and your partner and will add to the memories you'll be able to cherish forever.
When Are You Looking To Get Married?
The dates you want to get married can really determine the venues available to you. Not only will the specific date determine availability in the future, but choosing the season can determine the potential weather at the time, the style of the wedding you may have and even the flowers available to you. If you're looking for a huge stately home with glorious gardens to explore, summer may be the best time for you to reap the full benefits, but it may also be the busiest time of the year at your dream wedding venue, so you'll need to plan in advance and be flexible!
How Many Guests Are Coming?
Not everyone will have their guest list decided down to the final letter before they've picked out their venue, but having an idea of the numbers will help you better decide on your dream venue. If you only have immediate family and a close-knit collection of friends, for example, a smaller venue may be beneficial. Those with masses of guests, however, could look into hiring out an entire building for their big day. Whoever makes it onto your guest list, crafting an accurate number as possible from the offset will make finding a wedding venue much simpler.
What Kind Of Budget Do You Have?
Your budget may also determine which venues you have access to. Of course, a larger budget will give you more 'wiggle room' but smaller budgets don't have to mean giving up on your dream. Through determining what you want from a wedding venue and then shopping around for precisely that, you could still get your dream wedding venue on a lower budget.
The Key Things To Look For Destinatin Wed
So you've determined your dates, the number of guests and the budget you have available for your venue – now it's time to begin your search! As before, there are a number things that you should be considering, and here are just a few:
Accessibility – Is your venue easy to get to? Are there accessibility arrangements for disabled guests or those with limited mobility? What security and staff do they have on hand? Will you need to organise transport for your guests?
Catering And Drinks – Does your wedding venue provide in-house catering? Will they serve alcohol or provide a bar? Understanding the food and drinks arrangements at your chosen venue can help you determine whether you need to organise this for yourself.
What They Provide – Tables, chairs and even decorations can all come as part of the package with some venues, but others will require you to cater for this kind of thing yourself. In most cases, tables and chairs are catered for, but covers, cutlery and even glasses may need to be provided.
Accommodation – Does your wedding venue have accommodation nearby or as part of the wedding venue? Will this be included within the package, or will guests need to organise their own stay?
Organising a wedding can seem stressful, but with a good base to begin the rest of your planning, you can do so with peace of mind that you're venue is ready and raring to go. Whether you're looking for something quaint and charming, or modern and accommodating, there are countless venues across the globe to choose from. Where will you marry?
There are a lot of unusual wedding venues around the world. Regardless of where you live right now, you'll surely find a location which suits your budget, preference, and style.
Unusual Wedding Venues
If you don't have any idea where these locations are, take note of the following:
1. The New York Public Library in New York, USA
Couples usually share the same or similar interests. While some love to travel across the world, others would like to enjoy the solemnity of reading a good book. If you and your future spouse fit the latter, consider choosing the New York Public Library as your wedding venue. This is the second largest public library in the US, and yes, wedding ceremonies can be held once certain conditions are met. For starters, you should provide a written letter to the office library and inform them what you have planned for your wedding.
2. Hotel de Glace in Quebec, Canada
Depending on the preference of the couple, a wedding can be held on beaches or hotels. If you want your upcoming wedding to be far from the norm, book the Hotel de Glace in Canada as your wedding venue. This chapel is made of 15,000 tons of ice and snow. Once you hold your wedding here, you don't have to worry about the bride's gown too because the hotel can actually provide one. The Hotel de Glance is the perfect choice for couples who want their wedding venues to be cool – figuratively and literally.
3. The Tree House in The Lodge, Scotland, UK
Children would usually play in tree houses and imagine their lives when they grow up. They would pretend that they have their own homes and partners even when they were still young. If you're guilty of playing this game way back when, good news – you can now make that role play a reality by getting married in The Tree House in Scotland. This wedding venue is perfect for couples who want to recreate their childhood memories and have an intimate wedding.
4. The Underground Cavern in Wookey Hole Caves, Somerset, UK
Because of the history and ancient stories involved, caverns will usually have a very mysterious ambiance. Whenever you're in it, you'll likely admire its beauty while being in awe of the mystery behind its story. If you're planning to give this kind of experience to your guests, hold your wedding in the Underground Cavern in the United Kingdom. Once you enter this cavern, be ready to be amazed by the different rock formations and bask in its pleasant atmosphere. If your guest list doesn't exceed 100 people, the Underground Cavern should be one of your top choices.
5. The Edinburgh Zoo in Edinburgh, UK
Yes, you read that right – you can now exchange vows with your spouse in a zoo in the United Kingdom. But unlike what you've probably imagined, your wedding ceremony won't be held in a jungle or even outdoors. The Edinburgh Zoo actually has a mansion which can be decorated for your wedding. You'll be provided with a red carpet and breathtaking views of the zoo once you decide to choose the Edinburgh Zoo as your wedding venue.
6. The Golden Gate Bridge in San Francisco, California, USA
A bridge can symbolize a lot of things. It might mean long distance relationship or bridging gaps between differences, just to name a few. If a bridge played an important role in your relationship, holding your wedding ceremony on the Golden Gate Bridge might be the perfect option for you. Aside from the bridge itself, this wedding venue will give you and your guests the perfect sunset over San Francisco Bay. Enjoying this view while being in the arms of your loved one might be the only combination you'll need for your wedding day.
Consider Other Factors
The uniqueness of the wedding venue is just one thing. To ensure that your wedding ceremony will go as smoothly as planned, take time to consider the accessibility, price, and size of your wedding venue, as well. All of these factors are important so all of your visitors will have a good time during your upcoming wedding!
Country Club Wedding
Florida is one of the hottest locals when it comes to planning in your destination wedding ideas. Even if you are from the Sunshine State, there are plenty of amazing locations to have your wedding. Usually, one thinks of the beach first when it comes to choosing a spot for a wedding in Florida. However, there are plenty of other incredible options to choose from when it comes to picking a gorgeous setting. One that tends to be looked over more than it should is country clubs. Country clubs have a number of reasons why they make great wedding venues.
If you are interested in pursuing a country club wedding venue, then consider the following tips and advice when it comes to picking out your ideal destination. This is the best choice you can make when it comes to ensuring that your wedding goes smoothly and looks incredible.
Gorgeous Indoor Setting
Florida is notoriously hot and humid in the summer (some may say sweltering), and it's known to have sudden showers that drench everything in its path. Of course, Fall is cooler, but you have to worry about hurricane season.
The best time to get married in Florida is in the winter and early spring. Yet, it can still be too warm or prone to sudden rainfall. Thus, it is best to ensure a location that has an indoor option should the need arise. Most country clubs in Florida have beautiful covered rooms or grounds where you can have the best of both worlds.
As an example, The Country Club of Ocala allows you to plan your perfect outdoor wedding on their beautiful grounds, but should Mother nature want to rain on your parade they have a large ballroom and covered stone patio to ensure everyone enjoys the view without ruining any make-up masterpieces.
Anyone interested in a golf course wedding venue in Ocala should definitely give them a call.
 
This is why a country club wedding location would be a safer choice compared to a beach wedding where there is no rainy day option. Plus, if a beach view is a must, you can always choose a country club wedding that overlooks the ocean to get the ambiance you want and have piece-of-mind if a storm rolls in.
Besides, a country club enhances the elegance of the wedding as a beach wedding can be viewed as a more casual affair. This makes your wedding day a truly special one thanks to the added sophistication of the location.
Catering Readily Available
You can count on catering to be top notch at a country club as they have their own chefs and restaurants. A country club will have experience catering weddings of any size as it is something that they will have done for many years and many times. You can count on the food to be excellent with a seamless variety to offer you and your guests.
They will also have the option for a buffet or sit down dinner depending on your preferences. A Florida country club offers incredible catering for a price that is included with your rental. Bundling packages is a good way to make a wedding easy and stress-free.
Experienced Staff on Hand
If you want top service from start to finish, then a wedding at a country club is the only way to go. The staff at a country club are highly experienced when it comes to formal events- especially when it comes to weddings. They can meet any issue or problem with ease, and you will be left without a care on your wedding day.
The staff will delegate, decorate and clean. You will not have to do anything but smile for pictures thanks to their skilled expertise.
Elegant and Chic Locations
Florida is home to some incredible properties surrounded by water and sandy beaches. Most country clubs are located within exclusive housing developments. As a result, you know you will be getting the best when it comes to the location's beauty and that you can't go wrong when choosing a top country club for your wedding.
Where To Get Married In Europe
Europe might be your first thought when you are thinking of a destination wedding but it has a lot to offer. From historic towns and cities to beautiful beaches, you can find a wide array of wedding venues in stunning locations across Europe. One of the major benefits of getting married in Europe is its far more affordable than other popular destinations. 
Such as the Caribbean. This means that you can have a much larger wedding, without having to worry about the expense to your family and friends. Of course, before you travel anywhere you'll need to make sure that you have got your UK EHIC card. Here are some of our top destinations for weddings in Europe.
Venice, Italy
The floating city is one of the most romantic cities in the world. The winding canals and sprawling towers provide a stunning backdrop for your wedding. There is a number of breath taking Renaissance buildings throughout the city which will open their doors for weddings. The Palazzo Cavalli has fantastic views across the Grand Canal and is a perfect venue for your big day. Afterwards, why not take a romantic gondola ride for two to your perfect wedding reception?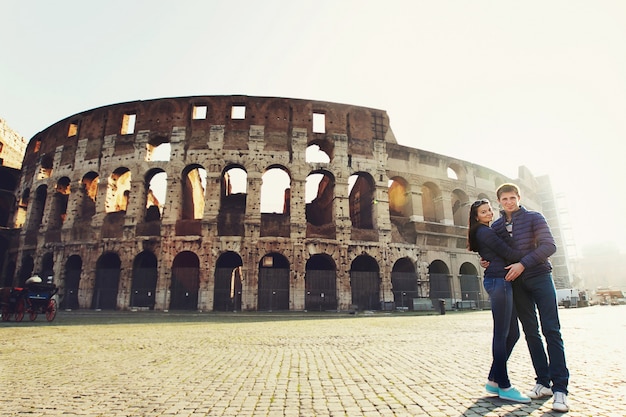 Designed by Freepik
Santorini, Greece
Santorini is quickly becoming one of the most popular cities on the coast of Greece. It's not hard to see why when you see the stunning white-wash buildings set into the cliff face. It's said that some of the best sunsets in the world can be seen from Santorini, what could be a more perfect backdrop for your wedding? You can choose from a luxurious affair or a laid-back beach wedding and it won't cost you the earth. Greece has become a highly affordable destination wedding ideas for holidays and weddings alike over the past few years.
Designed by Freepik
Paris, France
Of course Paris, the city of love, is up there with one of the best destination wedding ideas in Europe to get married. Couples looking for a sophisticated and classy wedding venue will be spoilt for choice in the beautiful city. One of the most impressive places to get married in Paris is Le Meurice, a hotel directly opposite the incredible Jardin des Tuileries. There is so much to do and see that you won't need to go anywhere else for your honeymoon if you get married in Paris.
Designed by Freepik
Prague, Czech Republic
One of the most overlooked cities in Europe, Prague is an incredible place to get married. The Gothic architecture makes the city appear to be something straight out of an old-fashioned romantic movie. If you're going to go all out for your wedding, consider booking out one of the incredible castles for a wedding that will make you feel like a princess! For something more understated, there are a number of beautiful venues with sweeping ballrooms to consider. The Charles Bridge is the perfect place to take your pre-wedding photographs, with the beautiful red roofing and river in the background.
Designed by Freepik
Wherever you choose to go, destination wedding ideas are certainly one way to make your big day memorable.
Top 3 Cities In Spain For A Bachelor Adventure
Spain is one of those countries that first pops into mind when we think about exotic vacation. The Iberian peninsula is full of sunny days and intense party euphoria that built itself for centuries. It is no wonder that thousands of satisfied bachelor crews leave Spain with stories of the best time of their lives they spent there. Take a look at three cities where some of the most provocative nights in Europe happen every weekend.
1. Madrid

If you take a look at the annual number of visitors that the capital of Spain has, it will not surprise you that Madrid stag do weekend is such a popular phenomenon. The home of the most successful football club on the planet is also a place where man enjoys some of the most provocative nocturnal life of Spain. In comparison to other major cities of Spain Madrid has a lot of higher value in terms of money spent and the overall pleasure received.
There are no exotic beaches in Madrid so the less touristy atmosphere will let you enjoy the true soul of Spain with the most authentic Spanish ladies. Let the night carry you into Madrid's nighttime fever and you might think that football is not the only thing this city is the capital of…
2. Barcelona
Barcelona stag do weekends will come handy to all who are ready to spend more for their Spanish bachelor adventure. The famous Catalonian capital has several beautiful exotic beaches where parties occur in nearly any time of the year.
It's famous picturesque Gothic and Romanesque architecture is alone the attraction that everyone should experience, yet the most expensive party hub of Spain surely hides some of the greatest treasures of Spanish party hype. Pay a visit to the famous Camp Nou and enjoy those famous European open cafes in the most beautiful architectural surrounding imaginable before venturing into Barcelona's extravagant party scene.
3. Valencia
The pearl of the Mediterranean coast. Smaller than Barcelona or Madrid but only in terms of population. This historical monument of the city is exactly what you would expect from a hot – beach party oriented tourist wedding destination ideas. Being in the middle range between Barca and Madrid from the perspective of spending made Valencia stag do weekends appealing to all who wanted everything that Spain has to offer without making any risk.
Valencia has located nearby famous Ibiza and for decades it allured all of those to its already amazing party scene. Feeling that warm African wind that cuddles the Spanish coast as you party until morning with witty Spanish girls might be the option for best bachelor experience there is.



If the amount of money you plan to spend with your best pals is not the main factor of your potential visit to Spain, then let your heart decide. If not, then Madrid and Valencia might be the better option than Barcelona. For all that is worth, you can have both inexpensive and extravagant weekend on the shores of Spain or more inward where the true soul of Spain sleeps and waits to be awaken.
Weddings in Bellevue Done Your Way
If you want to make your vows truly memorable, then weddings in Bellevue is the perfect place for a wedding location. Bellevue is Seattle's best walking area, so if you want to have a fun wedding in the center of it all, this area provides everything in terms of restaurants, bars, and entertainment. After all, weddings in Bellevue can be fun destination wedding ideas in and of themselves when your family and friends come to celebrate, right?
These are some of the ways that the Bellevue area really stands out as a wedding destination ideas:
Quick Things We Love About Bellevue Weddings
For one thing, it's in one of the best locations in Seattle if you're a foodie and wine lover. Everyone will be able to find hotels, restaurants, and bars that appeal to them because it's a popular and happening area of Seattle. The landmarks and fun shopping experiences nearby also make it a city where people can have fun.
The Perfect Wedding Venues for Large and Small Celebrations
Bellevue has that eye-catching quality due to its beautiful location in downtown Seattle. However, there are a few places in the area that are perfect for tying the knot. For example, the Hyatt Regency Bellevue on Seattle's East Side is a hot pick for weddings in Bellevue due to its size, multiple ballrooms, and location. It's in the heart of several venues where you can plan an entertaining reception or check out St. James Cathedral for your ceremony.
The Most Interesting Things to Do
Your guests won't spend the entire weekend with you. They will likely be exploring the area. That's why Bellevue is also absolutely the right choice for a wedding when you have a group coming to celebrate you. There's Old Bellevue nearby where you can shop at local boutiques. There are places like Peony Modern Kitchen, where you'll find delicious dishes like black tiger prawns. What about a day at the Downtown Bellevue Park? It's iconic and a good place just to enjoy the day in Seattle.
Delectable Restaurants in Bellevue
People who visit Seattle often plan a walk-through Bellevue simply for the food. There are so many good restaurants here, such as Monsoon Bellevue, Bis on Main, and Purple Cafe Wine Bar. These are highly rated, 5-star restaurants where you'll find every type of cuisine. It's worth it for a night of celebration before the big day, and its convenience is something that your guests will appreciate since it's within walking distance of all of the hotels nearby.
Easy for Airport Travelers to Get To
The last thing that really stands out about staying for weddings in Bellevue is the travel time. You can quickly get from the airport to this part of downtown Seattle. When you have a lot of guests coming in from different areas, you want a central spot that's easy to find.
Tips for Coming to Bellevue
When you do plan a trip to Seattle, it's best to check the weather in different seasons. You can expect sunny weather in June while October is a favorable time due to the temperate climate. And ass always, when in the Rain City you'll want to have a good umbrella!
Here are some great wedding blogs to help out: Honeymoon Flight Tips and Choosing The Perfect Wedding Photographer
18 Reasons Why You Should Pay For Limo Hire Perth
When traveling, you always want to get the best experience for the best value of your money, and a stay to Perth should be no different. Most travelers now tend to hire a car, as it gives them ease and convenience of traveling to wherever they wish within the city; there is a sense of privacy and comfort that makes every dollar spent on car rentals worth it.
What makes the experience even better is hiring a limousine to chauffeur you around. Here are the reasons why you should hire a limo around Perth:
1. It is affordable.
You may now be thinking that no, affordability as a reason is impossible. But yes, hiring a limousine is affordable in Perth. If you are traveling with a group of friends, you can split the cost between each other, and each person's contribution tends to be quite cheap. You can visit https://allurelimousines.com.au to get an overview on their affordable limousine rental rates.
2. It is comfortable.
There is no other way to put it: apart from being luxurious and classy on the outside, a limousine is one of the most comfortable cars. If you are the type of person who likes to prioritize comfort, then hiring a limo around Perth is an excellent choice for you.
If you are in the city for a business deal, or if you've just had a stressful and long journey, hopping on to a limousine will give you your much-needed rest, while on your next ride.
More than the ride itself, when you have a limousine like one from Jeep Limo Perth to pick you up at the airport, you'll arrive at your hotel or resort stress-free, for the following reasons:
Your chauffeur will take care of loading and unloading your luggage for you
You will not have to worry about squeezing yourself in public trains and buses while tugging along your huge suitcases
You will not tire yourself even more by doing all the driving yourself, which can be stressful especially when you do not know the ins and outs of Perth since you are a visitor
3. It is an excellent way to bond
If you are going around Perth on a road trip, going on a limousine will give you so much time to bond with your friends. The activities that you can do in a limo are endless: from having a glass of wine, to watching your favorite movie, or dancing with the disco lights, and even have a karaoke battle. There is no downtime when you are inside a limousine.
If you wanted to hire a limousine for your wedding, the bridesmaids and the groomsmen can have fun in their respective limos, while on the way to the venue. This experience can add to the photo value of your wedding.
If you are the bride or the groom, and you are riding in the limousine with your respective parents, your quiet and special moment is made even more memorable because of the extra special feeling and comfort that a limo brings.
4. It is a safe way to travel.
Yes, of course, traveling with other vehicles is still safe. But, there is a higher degree of safety that you can feel when you are traveling in a limousine. Limo drivers are exceptionally trained to stay safe on the road for the following reasons:
They are driving a luxurious and expensive vehicle
They are used to driving VIPs
Even more importantly, your limousine driver is very familiar with the road conditions around Perth; hence, you have a higher degree of assurance that you will reach your destination safely. Most limousine companies in Perth employ local drivers. Thus, they have most likely mastered Perth's terrain.
5. It is romantic.
If you are with your special someone, riding on a limousine makes the experience even more special. Whether you are on your anniversary date, a honeymoon, or if you are going to propose, there is no better and fancier way of having a great time together. You can enjoy a glass of wine, even dinner, and cozy up behind the limo while watching your favorite romantic movies.
6. You will arrive at your destination on time.
The limo company that employs them tracks most limousine drivers; this means that the limousine driver will get you to your destination on time, albeit safely. If you are hiring one to get you to an important meeting, wedding, or even to the airport to catch a flight, the limousine driver knows how to adjust your pick up time to ensure that you will not be late; this stays true even on unfortunate road situations like heavy traffic.
7. It is a unique and unforgettable experience.
Unless you are mega rich, then you won't get to be on a limousine every day. Hence, it is a good idea to try it out even once in your life, and especially while you are in Perth, as it is an extremely unique and unforgettable experience. Since not everyone will be able to buy their dream limousine in their lifetime, hiring one will help make your dreams come true, as you will know what it is like to be on a limo.
Perth is blessed with so much scenery, and you can enjoy these views while you are on the road. The beauty of the landscape gets even more attractive when you get to enjoy them while on a comfortable and luxurious limousine.
8. It is fun and hassle-free.
Hiring a limousine in Perth also means that there is a chauffeur to drive you around. Doing this will make your tour around Perth more hassle-free, as you will not have to worry about parking. The driver does this all for you. All you have to do is hop in, enjoy the ride, and hop off.
9. You will arrive at your destination in style.
It is a guarantee that hiring a limousine to drive you around Perth will give you a grand entrance. If you are the type of person who likes to look elegant and stylish at all times, hiring a limo will add up to your value of style. If you are looking to hire a limousine in Perth for your wedding, a limousine will always be the perfect addition to your bridal entrance photos.
10. The pay schemes of limo rentals are varied.
All over Australia, limousine for hire companies offers you a wide selection of options for booking and paying for your ride. This array of options makes your trip around Perth even more comfortable and smooth.
You can choose from the following payment options:
Credit cards
Cash on car drop off
PayPal and other online banking companies
11. Your drivers are professional.
Most drivers for other car rental companies are professional, yes. But, this is not a guarantee with other vehicles. If you hire a limo, however, there is a higher chance that your driver will be extremely professional, and courteous, too. As above mentioned, this fact can be due to the extra training that they receive from regularly transporting VIPs, or from being used for extra special occasions.
As a bonus, your limousine driver will also dress and look the part; hence, they will look exceptionally well-groomed and professional. Therefore, you will not have to worry about your driver being under-dressed when they open the door for you, to a significant social or corporate event.
12. It is immaculate.
Other car rentals can also be extremely clean. However, again, this is not a guarantee. Since many other users have ridden on that car, you may never know if the seats are clean, or if someone has just recently spilled milk, or vomited on that seat. These horrible scenarios are easily avoidable when you hire a limousine in Perth.
Do remember that limousines are a luxury vehicle; therefore, the drivers are also required to perform extra care in ensuring that the car is spotless for the next client. The last thing these limousine companies want to experience is a celebrity who visited Perth complains that their limousine smelled like leftover food or wine.
13. Passengers of all ages will truly enjoy the limousine experience.
If you are looking for the perfect idea for your son's 13th birthday, you might want to try hiring a limousine to drive him and his peers around the city instead. Boys and girls of all ages will truly enjoy the experience of being in a one-of-a-kind vehicle. If you are a young adult, you can even hire one together with your colleagues for that office Saturday night out. Whatever the occasion, a limo ride can indeed make it a more memorable one.
14. It is spacious and can fit a lot of people.
If you are searching for vehicles to hire for your guests around Perth, you might want to consider hiring a limousine. When you choose a limo, you will not have to worry about hiring multiple cars, as you can fit quite a lot of people and even luggages. If your occasion is a wedding, for example, you can hire a limo to drive numerous guests to and from the hotel and wedding venue. Plus, your guests can get ready, and relax, without having to worry about destroying their outfits, as a limousine is more spacious than an ordinary van or minibus.
15. You can hold meetings in a limo.
If you are a businessman who is always on the rush, you can hire a limousine to and from your place of destination so that you can hold mini and quick meetings while in the car. Doing this can be practical especially if you are traveling in a big group of employees in your company and there are still things that you want to discuss with them before you reach your conference place.
16. A limousine can impress.
If it is your goal to dress to impress, a limousine is also a ride to impress. When you hire a limo for your first-time guests to Perth, you can impress them when they are picked up in a luxurious vehicle. Your guests will immediately feel important and will think that you did plan for their stay with so much attention to details, that you included a limousine ride to pick them up.
17. You can eat comfortably.
For many travelers, enjoying a meal while on the road is something that they wish. However, doing this can tend to be quite messy and can be an un-enjoyable experience. When you are in a limousine, yes, you can eat with ease and comfort. Most limousines are well equipped, such that there are holders for glasses and cups, and even tables for you to dine. If you are traveling with kids, this can be a very pleasing idea, as you will have fewer worries about spills that can spoil your outfit, and your day.
18. You'll know where your kids are.
If you are a parent, renting out a limousine service in Perth for your teenage son or daughter's prom night along with other parents is an excellent idea. Doing so will give you the peace of mind to know your kids actually arrived in their prom venue and will be driven back safely home as well. Prom nights have a reputation of teenagers trying out new things, and they can get pretty distracted, too, from all the excitement, so it is a good idea to have a chauffeur in a stylish limousine drive them back home.
How to Organise a Beach Wedding
If you're dreaming of a beach wedding but think the task of planning is too much to take on, you're wrong! Whether you stay local or want to jet off somewhere sunnier, here's how to organise your dream wedding by the sea.
Keep it Casual
One of the perks of having a beach wedding is that you can keep the dress code relaxed. It's likely if you want a beach wedding that you're looking at a hot country for your big day. Having your guests and your groom dressed in suits won't make you the most popular host as temperatures soar. Simple summer dresses and designer swim shorts with a shirt can still look classy. For the bride and groom, choose something that sets you apart from the crowd but that is still comfortable, heels and sand don't mix! Keeping it casual also applies to the rest of the event. You don't need to go all out with decorations, let the location set the scene. This approach will reduce stress while still making it an enjoyable and memorable day.
Pick Your Venue Wisely
Choosing a venue like a hotel or holiday resort that can function as a wedding location, provide accommodation and entertainment for your guests is ideal. Some hotels even have private beaches attached, which is perfect if you want to keep your wedding low key. Get in touch with several potential venues and make a shortlist. It's best to be open and upfront about what you're looking for when you're approaching potential venues. One thing to consider with a beach wedding is that you may have to get permission if you're planning to use a public beach. Again, this is where a resort could be the hassle free option. Once you've settled on your perfect location be sure to book it as far ahead as you can, to avoid any last minute changes of plan!
Designed by Freepik
Invite Your Guests Early
It's better to let your guests know you're going to have a beach wedding, particularly if it's abroad, sooner rather than later. Be mindful that not everyone will be able to commit to coming. This is why smaller, intimate weddings are generally suited to beach venues. Giving guests a checklist of things to bring is a nice touch to help them get ready for the trip.
Be Prepared
Getting married on the beach poses a number of unique issues to prepare for. Arriving a few days early will give you plenty of time to get everything ready. First, beaches are generally windy so if you don't want to lose your decorations make sure everything is tied down. If you're intending to stay on the beach until the evening, remember it might turn cooler. Having blankets to hand for your guests will keep everyone happy. The downside to being outside is that you have to put your trust in the weather. If it takes a turn for the worst have you got a back-up plan?