Wedding Cars
As exciting as weddings can be, they are huge culprits for draining your bank account, especially if you have had the childhood dream of an extravagant wedding your whole life, with an entry on a gallant, royal steed and a designer wedding dress with the most intricate detailing known to man. Whilst some aspects will be inevitably expensive, your transport doesn't have to be. Sure, a Rolls Royce is a stunning and traditional entrance, but in reality, this part of the wedding lasts no more than 30 seconds. So, if you're considering using your second-hand Renault, don't be ashamed! Or, if you're looking for that little bit of inspiration, just keep on scrolling.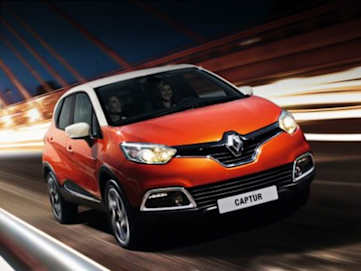 London Taxi Cab
Depending on how long you're in a taxi for usually, the ride can empty your pocket in a matter of hours. However, hiring one for your wedding day doesn't have to be so harsh to your bank account! Actually, a London taxi cab can look really timeless on your wedding day, especially when decked out in white ribbon and fancy flowers, so you really don't need to spend all of that money on a fancy car just for one day. This way, you can still arrive to your wedding in style, whilst using those pennies you saved on an even tastier cake (and why wouldn't you?)
Family Alternatives
If you're lucky, you might have a family member that owns quite an aesthetically pleasing car. If this is the case, never be embarrassed to ask them to chauffeur you to your wedding location! In fact, many family members will often feel honoured at the opportunity, as who doesn't love to be responsible for the bride's arrival? Or, if you're really blessed by angels, a grandparent or even great grandparent may be the owner of a traditional Rolls Royce, so why not pluck up the courage to ask them? Chances are the vehicle is sat lonely in a garage eagerly waiting for some use! The bonus? You don't need to spend a single penny!
White Campervan
As you may have seen quite frequently, the campervan is a popular mode of transport for many school proms, so hiring one for your wedding day really doesn't have to be expensive at all. If you conduct thorough online research, you could actually find campervan hire for as little as £40.00, so you really don't need to worry about spending a large amount on your mode of transport. Therefore, not only are you saving money, but you're also arriving to your wedding in a classic vehicle that looks stunning when complete with all of the wedding décor.
Coach
I know what you're thinking – "coaches are ugly, I'm definitely not turning up to my wedding in that!" but hear me out. Coaches are actually a very practical mode of transport; simply because they should be able to carry the majority of your wedding guests in one go. Plus, whilst the standard coach can look reasonably dull, you can also decorate it with white satin ribbons and flowers dotted here and there. All you need to do is find a coach that matches your wedding colour scheme, and you're good to go! And of course, the best part is that hiring a coach for your wedding transport is incredibly cost effective, so you really can't go wrong!