A Groom's Guide to Giving His Entourage Gifts
Christmas is not the only time for giving gifts and being merry – groomsmen gifts for your big day is one not to forget. There are birthdays, anniversaries, and special days, like Valentine's. These are yearly celebrations, and there are people who may not celebrate these things.
A wedding, on the other hand, is a one-time event (in most cases) in a person's life. It needs to be unforgettable, not just to the bride and groom, but also to the people who are present. In other words, it's best to give something back to the people closest to you, such as groomsmen gifts.
Your entourage deserves more than just thank-yous. These guys are doing so much effort in renting tuxedos, going to rehearsals, planning the bachelor party, and making you sound like the most awesome man in the world in their speeches.
It's only fitting to show your appreciation to the people who help make your big day special. So give them each a token, something physical worth keeping.
What Comprises an Entourage?
A groom's entourage is composed of the following: the best man, the groomsmen, the ushers, and the ring bearer.
Occasionally, groomsmen serve as ushers during the wedding day, escorting guests to their respective seats, but their main role is to support the groom during preparations. The best man is sometimes the ring bearer, but usually, the role is designated to a little boy, perhaps a nephew or a son of a close friend.
Men's Accessories
Accessories are the perfect gifts since they can be used. Also, accessories make men look more dapper than usual. Watches can be expensive to give, but your buddies will surely appreciate the time you spend for them.
You can also give your groomsmen classic or casual personalized cufflinks and neckties that they can use in their corporate lives. Lastly, a leather wallet, so that they are reminded of you whenever they spend money.
Liquor and Drinking Paraphernalia
A flask will always be an essential for drunkards on the go. Well, not necessarily for drunkards, but flasks are very handy and easily hidden, so you can get a kick of alcohol anywhere you go for your groomsmen gift. Another gift worth giving is liquor—assuming that all your buds drink. You can give each one of your bro the the finest wine your money can buy.
Better yet, give them each a bottle of hard liquor of their preference, like whiskey, rum, vodka, gin, bourbon, or scotch. Alternately, if you want something that will last, you can get them bar gear, like a shot-glass set, beer mug, bottle opener, or a decanter. Just be sure to add your personal touch to the gifts by customizing them.
What Not to Give
Don't give out gift cards or coupons. They're the most insincere things that you can give. Things that are for display, like figurines or mass-produced wall art, are not reflective of your maturity and readiness to marry.
Lamps or picture frames are useful, but those are just excessively boring as gifts. You wouldn't want to receive those as wedding gifts. Don't think that your bros will want them too.
To put it simply, give something that is practical. Lastly, don't go cheap on gifts to your entourage, because you'll be getting a lot more gifts during your wedding day.
When to Give
The gifts can be given before or after the wedding. No, it's a bad idea to do during the wedding reception, since you should be focusing on yourself and your spouse.
It's best to do the gift giving during the bachelor party or on one of the rehearsals night since all your buddies are present. If it's after the wedding, it shouldn't be for more than a month.
Lastly, don't forget to include a handwritten card to let your best buds know that your groomsmen gift is personal and from the heart.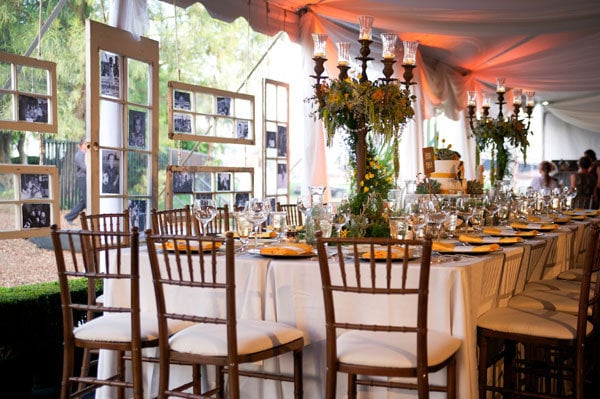 ---
A sketch of her wedding dress is a perfect wedding day gift from you

Use Coupon Code 'discount' & Receive A Discount Off Your Sketch Order