Europe might be your first thought when you are thinking of a destination wedding but it has a lot to offer. From historic towns and cities to beautiful beaches, you can find a wide array of wedding venues in stunning locations across Europe. One of the major benefits of getting married in Europe is its far more affordable than other popular destinations, such as the Caribbean. This means that you can have a much larger wedding, without having to worry about the expense to your family and friends. Of course, before you travel anywhere you'll need to make sure that you have got your UK EHIC card. Here are some of our top destinations for weddings in Europe.
Venice, Italy
The floating city is one of the most romantic cities in the world. The winding canals and sprawling towers provide a stunning backdrop for your wedding. There is a number of breath taking Renaissance buildings throughout the city which will open their doors for weddings. The Palazzo Cavalli has fantastic views across the Grand Canal and is a perfect venue for your big day. Afterwards, why not take a romantic gondola ride for two to your perfect wedding reception?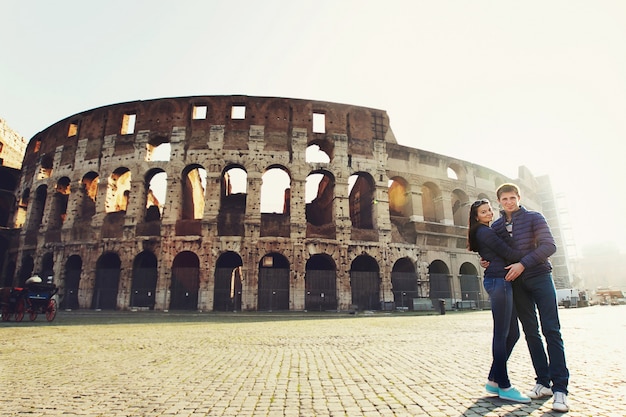 Designed by Freepik
Santorini, Greece
Santorini is quickly becoming one of the most popular cities on the coast of Greece. It's not hard to see why when you see the stunning white-wash buildings set into the cliff face. It's said that some of the best sunsets in the world can be seen from Santorini, what could be a more perfect backdrop for your wedding? You can choose from a luxurious affair or a laid-back beach wedding and it won't cost you the earth. Greece has become a highly affordable destination for holidays and weddings alike over the past few years.
Designed by Freepik
Paris, France
Of course Paris, the city of love, is up there with one of the best destinations in Europe to get married. Couples looking for a sophisticated and classy wedding venue will be spoilt for choice in the beautiful city. One of the most impressive places to get married in Paris is Le Meurice, a hotel directly opposite the incredible Jardin des Tuileries. There is so much to do and see that you won't need to go anywhere else for your honeymoon if you get married in Paris.
Designed by Freepik
Prague, Czech Republic
One of the most overlooked cities in Europe, Prague is an incredible place to get married. The Gothic architecture makes the city appear to be something straight out of an old-fashioned romantic movie. If you're going to go all out for your wedding, consider booking out one of the incredible castles for a wedding that will make you feel like a princess! For something more understated, there are a number of beautiful venues with sweeping ballrooms to consider. The Charles Bridge is the perfect place to take your pre-wedding photographs, with the beautiful red roofing and river in the background.
Designed by Freepik
Wherever you choose to go, a destination wedding is certainly one way to make your big day memorable.