If you're dreaming of a beach wedding but think the task of planning is too much to take on, you're wrong! Whether you stay local or want to jet off somewhere sunnier, here's how to organise your dream wedding by the sea.
Keep it Casual
One of the perks of having a beach wedding is that you can keep the dress code relaxed. It's likely if you want a beach wedding that you're looking at a hot country for your big day. Having your guests and your groom dressed in suits won't make you the most popular host as temperatures soar. Simple summer dresses and designer swim shorts with a shirt can still look classy. For the bride and groom, choose something that sets you apart from the crowd but that is still comfortable, heels and sand don't mix! Keeping it casual also applies to the rest of the event. You don't need to go all out with decorations, let the location set the scene. This approach will reduce stress while still making it an enjoyable and memorable day.
Pick Your Venue Wisely
Choosing a venue like a hotel or holiday resort that can function as a wedding location, provide accommodation and entertainment for your guests is ideal. Some hotels even have private beaches attached, which is perfect if you want to keep your wedding low key. Get in touch with several potential venues and make a shortlist. It's best to be open and upfront about what you're looking for when you're approaching potential venues. One thing to consider with a beach wedding is that you may have to get permission if you're planning to use a public beach. Again, this is where a resort could be the hassle free option. Once you've settled on your perfect location be sure to book it as far ahead as you can, to avoid any last minute changes of plan!
Designed by Freepik
Invite Your Guests Early
It's better to let your guests know you're going to have a beach wedding, particularly if it's abroad, sooner rather than later. Be mindful that not everyone will be able to commit to coming. This is why smaller, intimate weddings are generally suited to beach venues. Giving guests a checklist of things to bring is a nice touch to help them get ready for the trip.
Be Prepared
Getting married on the beach poses a number of unique issues to prepare for. Arriving a few days early will give you plenty of time to get everything ready. First, beaches are generally windy so if you don't want to lose your decorations make sure everything is tied down. If you're intending to stay on the beach until the evening, remember it might turn cooler. Having blankets to hand for your guests will keep everyone happy. The downside to being outside is that you have to put your trust in the weather. If it takes a turn for the worst have you got a back-up plan?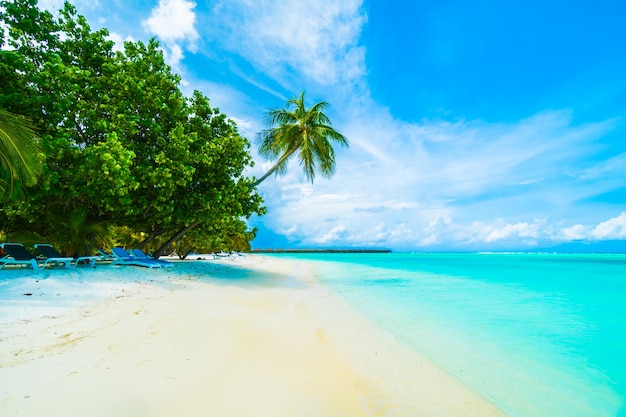 Designed by Freepik